"erotica for the discerning connoisseur"
About Jennifer Lynne...

Meet Jennifer Lynne, accomplished authoress of hot, sexy, bite-sized erotic stories that cater to every discerning sexual taste and taboo imaginable...and acclaimed writer of the unbelievably hot 'Shemale Series'.
Jennifer Lynne - International

NEW...
Looking to Discover new Kinks and Experiment with Something New?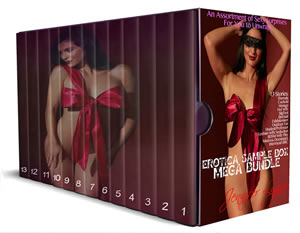 CLICK HERE to Check out the Erotica Sample Box!
Own Jennifer Lynne's Shemale collection in paperback!