Desperately Seeking Bigfoot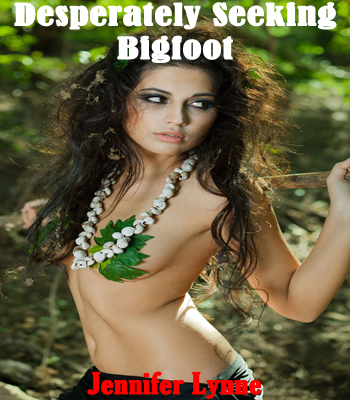 "Bigfoot can't resist the scent of fresh pussy."
Plagued by dreams of when Bigfoot ravished her eighteen-year old body and took her virginity, Cheryl along with her best friend Marcella set out into the forest to capture the beast.
They work hard to set the perfect trap and entertain each other at night by exploring each other's hot, supple bodies.
Upon capturing Bigfoot, it transpires that revenge is the farthest thing from Cheryl's mind as she re-lives that wonderful moment with Bigfoot as the creature pleasures both girls in the only way a legendary beast knows how…
 
EXPLICIT: This unbelievably sexy story contains 8,900 words to arouse your imagination with the hottest, most graphic descriptions of Bigfoot sex, masturbation, dirty talk, lesbian, oral, deep throat, first time between a hot girl and her friend and the legendary creature himself.
$2.99
Words: 8,900