Supernatural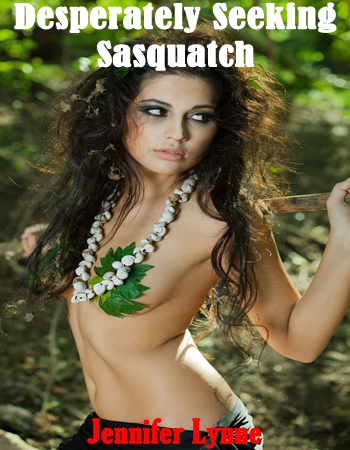 "Bigfoot can't resist the scent of fresh pussy."
Plagued by dreams of when Bigfoot ravished her eighteen-year old body and took her virginity, Cheryl along with her best friend Marcella set out into the forest to capture the beast.
They work hard to set the perfect trap and entertain each other at night by exploring each other's hot, supple bodies.
Upon capturing Bigfoot, it transpires that revenge is the farthest thing from Cheryl's mind as she re-lives that wonderful moment with Bigfoot as the creature pleasures both girls in the only way a legendary beast knows how…
 
EXPLICIT: This unbelievably sexy story contains 8,900 words to arouse your imagination with the hottest, most graphic descriptions of Bigfoot sex, masturbation, dirty talk, lesbian, oral, deep throat, first time between a hot girl and her friend and the legendary creature himself.
$2.99
Words: 8,900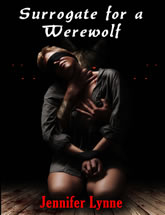 NOVEL NOW IN PAPERBACK!!!
"As Alyssa watched, Wolfram began to transform…"
A highly-charged erotic romance horror novel from the mistress of erotica...
Alyssa, 22 years old and still a virgin, replies to an ad' looking for a surrogate for the older, rich and powerful billionaire businessman, Brett Wolfram.
She is whisked away to his mysterious mansion in a far off land to be prepared for natural impregnation. There, Alyssa is indoctrinated into the seductive world of the werewolf, and becomes caught up in a centuries-old blood feud between Wolfram and his younger, incredibly handsome brother, Sal..
Alyssa is kidnapped and taken into the forest where she embraces her new status as a she-wolf, and finds herself falling in love - and lust - with the impossibly rugged, brooding Sal.
Brett Wolfram begins his quest to find Alyssa and return her to his mansion, his senses telling him that she is pregnant - but not if it is he, or his brother who is the father. Meanwhile, close behind him, those plotting his downfall begin their own hunt - their aim is to kill Wolfram and the heir to his empire...Alyssa's werewolf child.
A powerful, incredibly sensual story of sex, love and lycanthropes
Release: March 2017
Pages: 194
Words: 50,000
Page 1