Visiting with a Futa Dominatrix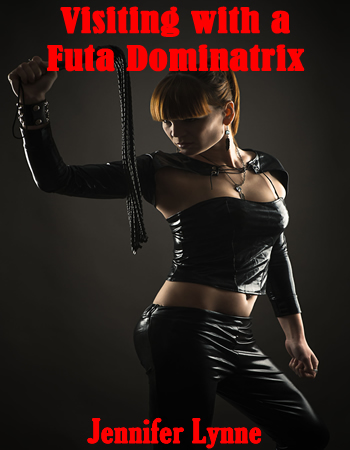 "As my slave, should you fail to maintain this erection, you will be punished," Mistress Alexa informed me.
As a guy visiting the futanari Mistress Alexa for the very first time, I didn't know what to expect. Quickly she takes command, ordering me to undress and spanking me when I forget to call her by her full name. She humiliates me by leading me by collar and leash through the BDSM club as the patrons grope and spank and pinch at my naked, exposed body.
She takes me to her dungeon where she applies clamps to my nipples and heavy weights to my genitals, and then brings out her cat o'nine tails…
Then, restrained on a St. Andrew's cross, I am tormented and fisted until Mistress deems me worthy of pleasuring her.
EXPLICIT: This incredibly erotic story contains 7,400 words of highly charged futa domination sex as a guy experiences a hot shemale dominatrix in a session of humiliation, body worship, fisting, whipping, CBT and electo stimulation.
$2.99
Words: 7,400