Jennifer Lynn's Erotic Tales of Sex, Lust, Lasciviousness & Taboo...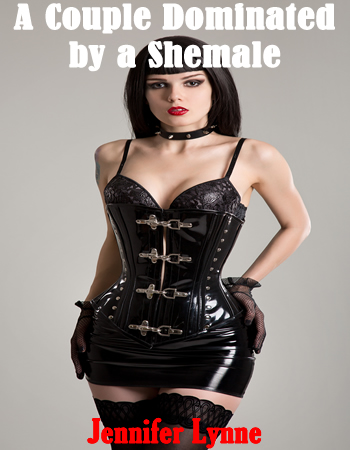 "The three of us fucked together in perfect rhythm, cocks sliding in and out of hot, wet holes, heavy tits banging against bare flesh, harsh leather rubbing on skin…"
Greg and Tracey seek out a stunning shemale to dominate them both and use their submissive bodies for her own licentious pleasures. Their dominatrix, Caitlyn has a wickedly playful mind and she puts the couple through their paces in a night of unadulterated pleasure – indoctrinating Tracey and Greg in the delights of being subservient playthings to a T-girl's fully functional nine and a half inch surprise.
EXPLICIT: This unbelievably sexy story contains 7,300 words to arouse your imagination with the hottest, most graphic descriptions of shemale/transgender/futa & couple sex, domination, submission, interracial, anal, oral, DP, three-way, sword fighting and dirty talk.
$2.99
Words: 7,300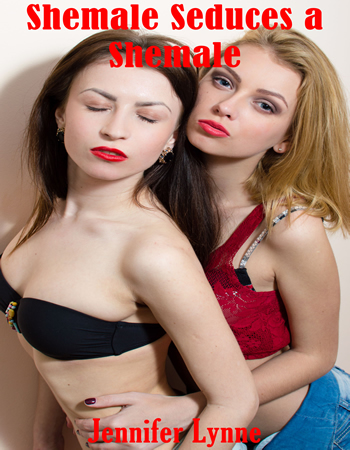 Shemale Seduces a Shemale
"The two T-girls screwed each others' hot, tight asses simultaneously, the wide girth of their long, shemale cocks pounding into each other…"
Melissa and Tracey are two young, sexy shemales who experience lust at first sight and embark upon a night of hot, unbridled, uninhibited sex. They explore and experiment with each other's tight, firm bodies and huge nine-inch surprises - culminating in a position in which they fuck each other at the same time!
EXPLICIT: This unbelievably sexy story contains 7,000 words to arouse your imagination with the hottest, most graphic descriptions of shemale/transgender/futa sex, anal, oral, fisting, deep throat, facials and dirty talk.
$2.99
Words: 7,000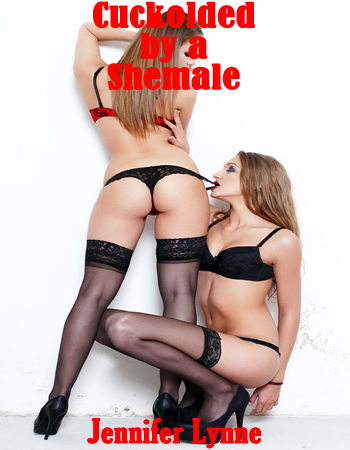 She grasped my hand and lifted it from the bar and down towards her crotch. There, she pressed my open palm against the tight, silky V between her legs.
"Oh my," I gasped as I felt the hot bulging stiffness of what promised to be a most magnificent surprise.
Savannah, dressed in a small and incredibly revealing dress, sits at the hotel bar, waiting for her older, unimaginative husband Jeremy to pretend to pick her up; it is a game that they regularly play. Only this time, things are going to go a little differently, as Savannah is picked up by a stunning shemale named Eve.
Eve whisks Savannah and Jeremy off to their suite, where she cuckolds Jeremy - forcing him to watch as she seduces his wife and gives her pleasures that only a T-girl packing ten inches of fully functional surprise can give, before allowing him the release that he craves.
EXPLICIT: This incredibly erotic story of a hot wife's sissy-boy cuckolding by a T-girl is 7,000 words of high-octane, sexy action to arouse and entertain you, includes graphic descriptions of futanari, oral, anal, domination and three-way sex.
$2.99
Words: 7,000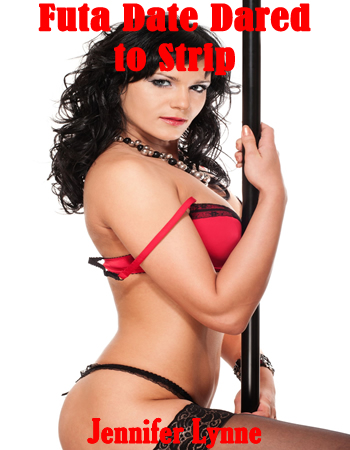 "There I was on stage, naked and horny, my surprise exposed to my date and the entire strip club as the entire bachelor party pleasured me…"
For their first date, Evan takes Tia to an exclusive strip club, not knowing that she is a shemale packing nine inches of fully functional surprise. Egged on by a bachelor party and one of the strippers, Evan dares Tia to take to the stage and strip. Tia takes the opportunity to reveal her secret to her surprised date and her impromptu strip show turns into an onstage orgy and live sex show.
EXPLICIT: This amazingly arousing story contains 7,400 words to delight your imagination with sexy, graphic descriptions of shemale, transgender, transsexual, feta, futanari sex, anal, oral, fisting, deep throat, facials, bukakke, and public exhibitionist group sex
$2.99
Words: 7,400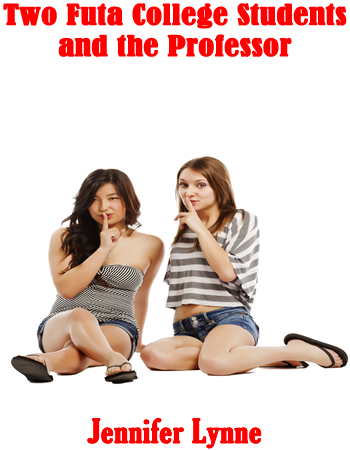 "She'd waited for so long to reveal her monster surprise to him and she could hardly believe that here she was now, naked and exposed before him – no more secrets hiding in her tight shorts – and performing for his delectation."
Professor Utzman had heard rumors about Anastasia, that the stunning college girl packed one heck of a nine-inch surprise in those tight shorts of hers. Then, one evening after class, Anastasia and her best T-girl friend Shelley decide to let him find out for himself. They put on a shemale-shemale show to seduce him, and them introduce the professor to the exotic delights of two hot shemale bodies.
EXPLICIT: This incredibly sexy 7,500 word story contains erotic descriptions intended to entertain and arouse of shemale, transsexual, anal, oral, dp, professor, frottering, futa, futanari, three-way, group, exhibitionist, and voyeurism.
$2.99
Words: 7,500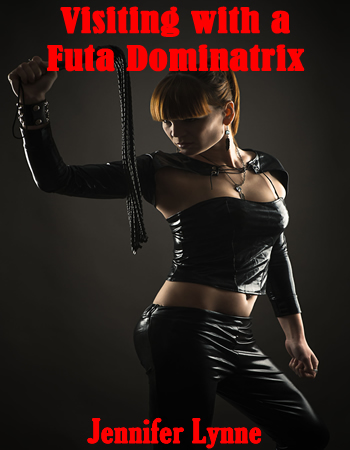 "As my slave, should you fail to maintain this erection, you will be punished," Mistress Alexa informed me.
As a guy visiting the futanari Mistress Alexa for the very first time, I didn't know what to expect. Quickly she takes command, ordering me to undress and spanking me when I forget to call her by her full name. She humiliates me by leading me by collar and leash through the BDSM club as the patrons grope and spank and pinch at my naked, exposed body.
She takes me to her dungeon where she applies clamps to my nipples and heavy weights to my genitals, and then brings out her cat o'nine tails…
Then, restrained on a St. Andrew's cross, I am tormented and fisted until Mistress deems me worthy of pleasuring her.
EXPLICIT: This incredibly erotic story contains 7,400 words of highly charged futa domination sex as a guy experiences a hot shemale dominatrix in a session of humiliation, body worship, fisting, whipping, CBT and electo stimulation.
$2.99
Words: 7,400